Burning incense is a peaceful act. It helps you recall some fun memories while relaxing at home, and it compliments your yoga or meditation practice. What's more if you're a using a Moldavite Incense.
What is a Moldavite Incense?
As the name suggests, moldavite incense is a type of incense with the essence of moldavite. These moldavite incense sticks are created specially to compliment Moldavite energies and properties.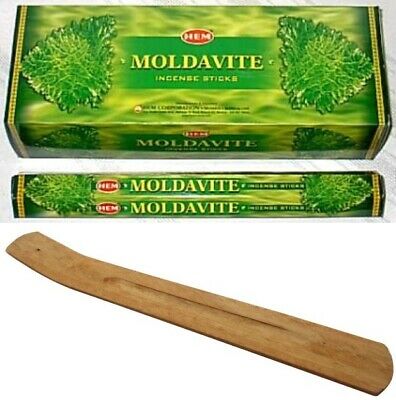 The genuine moldavite incense are available from BuyMoldavite. These smell nice, it has spicy and woodsy component – a unique scent with woody overtone and subtle floral and spicy notes. To fully describe it, it is reminiscent of a higher quality Tibetan incense.
Moldavite Incense Benefits
Moldavite Incense For Yoga and Meditation
You simply don't want to be breathing toxic fumes and unnatural fragrances, when meditating or practicing yoga. Incense is a good choice, while Moldavite incense is better, if not best.
To Relax
Life is precious and it's all about feeling good, connecting to your innerself, and finding balance in this busy world. The scent of moldavite incense relaxes you while you're curled up with a mug of coffee or tea, while reading your favorite book.
Emotional release
Moldavite incense scents can be geared towards encouraging emotional reactions. It fosters tranquility and promotes a sense of joy and energy. It even heightens sensuality and physical arousal.
Deepen Spirituality
This moldavite incense has been used to uplift our spirits, heighten our senses, and bring peace and harmony to our minds.
To Get Inspired
We all have that aromas that quickly resonate with us on some powerful levels. The aromas in this incense can inspire you to do what you want, what you like, and what you want to want like poetry, songwriting, painting, or inspire my yoga practice.
To Heighten awareness
Connecting with one's sense of smell with the use of the moldavite incense is proven to be a great way to heighten one's awareness.
Healing
Any therapeutic practice accompanied by moldavite incense, proves immensely healing.
To Get it On
Yep, lighting up some moldavite incense can get you, your partner or both, in the mood.