The Besednice (pronounced bes ed net sa) moldavite is a rare and delicate stone that is deeply and intricately sculptured from one location and one location only, Besednice. A translucent gem that is undamaged and well formed, presented in a natural green colorway. A Besednice Moldavite is a special stone, that is said to have been formed in the collision of a giant meteorite with the Earth.
Just like tektites, they are formed from a meteoric impact. Also known as the talismans of connectivity, holder or wearer of this stone immediately feels connected to the Cosmos. It carries an intense frequency, a fusion of the earth and extraterrestrial energies, that can accelerate or activate one's personal and spiritual energy.
Properties of Besednice Moldavite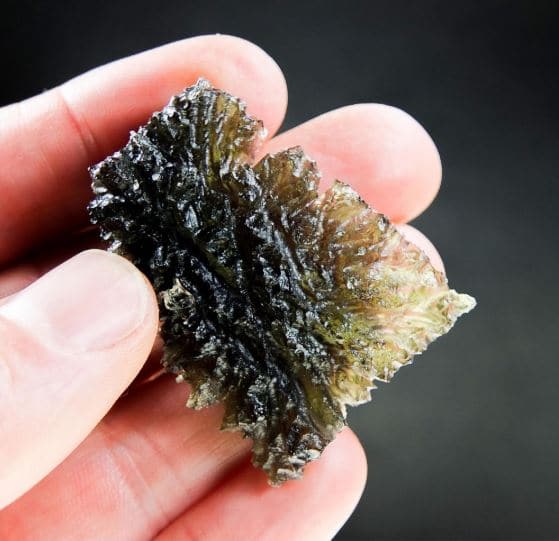 Besednice Moldavite is a translucent stone of unearthly origins. It is more rare than popular precious stones such as diamonds, rubies, or sapphires.
The clay pits of Besednice, Czech Republic are the only source in the World for these most sought after Moldavite. Collectors agree that this is the highest gem-grade of Moldavite – it's extremely rare on today's gemstone market that increases in value every year.
This beautiful besednice specimen has a complex surface, with lacy folds, and grooves that give it that flower-like look. It is a perfect thing to hold in the hand during meditation or for display on your altar or tabletop.
Like other good gemstones and healing crystals, it has a unique surface in a biomorphic form, which indicate the origins of this rare gemstone.
BuyMoldavite Besednice Moldavite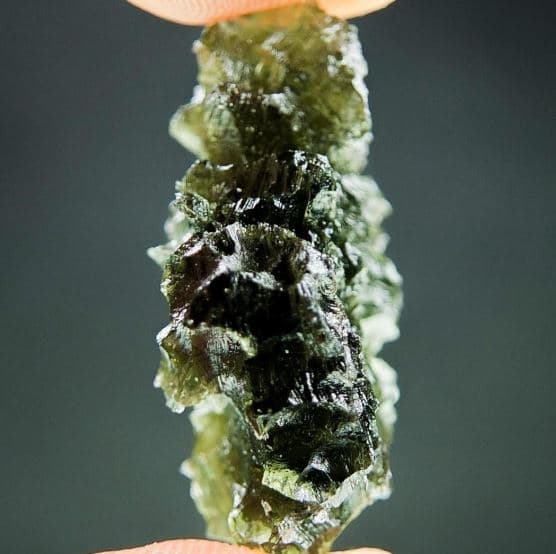 Besednice Moldavite is a special kind of moldavite found in Besednice (Southen Bohemia, Czech Republic). These stones are amongst the most beautiful moldavites, being easily recognized with its deeply sculpted forms. It's considered as a collectors item due to its price, beauty, and rarity.
Here at BuyMoldavite, you will find a huge selection of Besednice Moldavites. We see that the value of these stones will continue to increase throughout the years. Each Moldavite from Besednice that you purchased from us will take pride of place in anyone's stone collection and may never be sold on the market again.
The opportunity to get a Besednice Moldavite is rare – as we only have limited stocks and we at BuyMoldavite don't anticipate being able to get more. As a certified member of IMCA, we guarantee that the Moldavite is authentic, real and genuine. We will accept the return refund in any case of hesitation. All our offerings come with an original certificate from the Czech Republic, and delivery will take between 5-15 business days. Free Shipping from the Czech Republic.